Scroll through these 5 great ideas for indoor brick walls and let them inspire you. Whether you are considering exposed brick walls for a living room, kitchen, dining room, bedroom, or other area of your home,  we can help you through the process. Contact us for help.
Bedroom Brick
Check out this gorgeous traditional exposed, bedroom brick wall from www.architecturedesigns.com.  Exposed brick walls are an excellent choice in older homes where the walls are in need of repair.
In this example, the exposed brick provides a stunning backdrop for the simple bed. The right combination of furniture and accessories can make an exposed brick wall a talking point for guests and a rugged canvas for the owners. Consider antiques, wall hangings, and metal and wooden objects to complement this type of wall.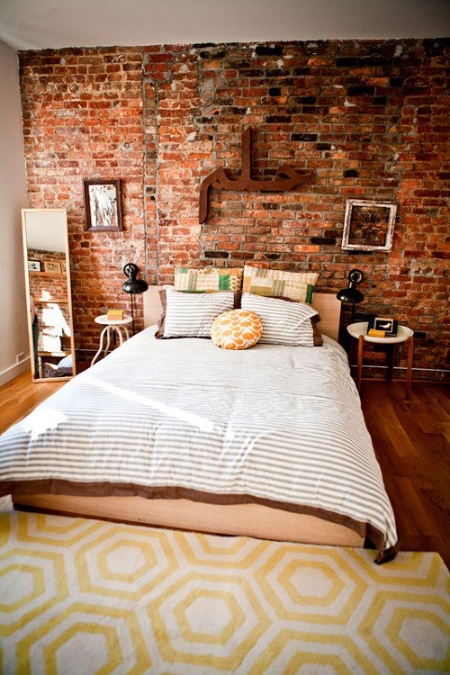 www.architecureartdesigns.com
Living Room Brick
Expose existing brick or build an indoor brick wall like this arched masterpiece  from www.impressiveinteriordesign.com. Here, the brick wall becomes the focal wall, providing a solid background for the marble fireplace. The dramatic arches add a historical feel and flair. Arches are an attractive alternative to more traditional, rectangular doorways.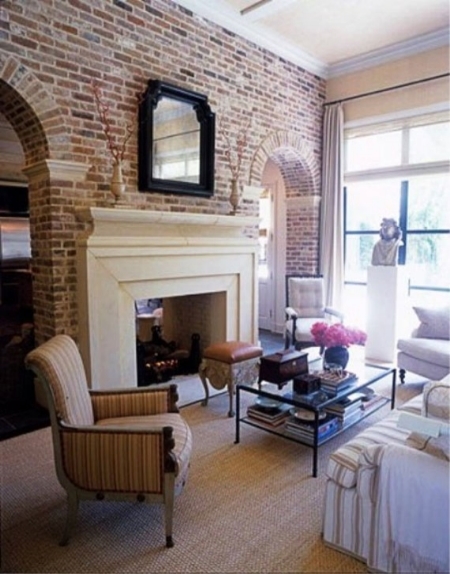 www.impressiveinteriordesign.com
Industrial Living Room
Blend an industrial brick wall with contemporary furnishings as seen in this Chicago home. From www.decoist.com, this home shows a ceramic floor, exposed brick wall and modern furnishings in a unique mix. Experienced stonemasons can help you pull together this kind of look in a former industrial building that has been renovated into apartments.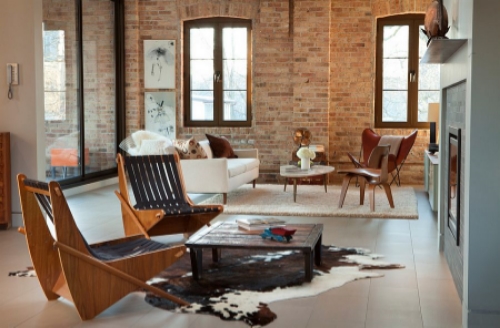 www.digsidgs.com
Kitchen Brickin'
Consider leaving a brick wall exposed in a kitchen for an old world feel. Paired with contemporary style cabinetry and furnishings, this room from "59 Cool Interiors With Exposed Brick Walls," presents a clean fresh face. The wood panelling on the upper part of the wall has the effect of lowering the ceiling and contrasting the carefully crafted brick construction.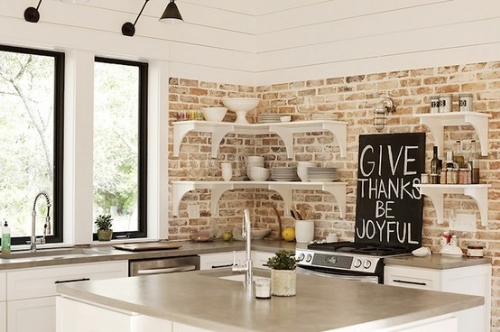 www.digsdigs.com
Floor To Ceiling Brick
Create an impression by using this brick fireplace/chimney from www.stylemotivation.com as your inspiration. The unforgettable impact of this exposed brick creation will have visitors talking long after they leave. Design it as a dining room attraction or make it the main feature of a large living room. Talk to experienced stonemasons to discuss how best to make this a reality in your home.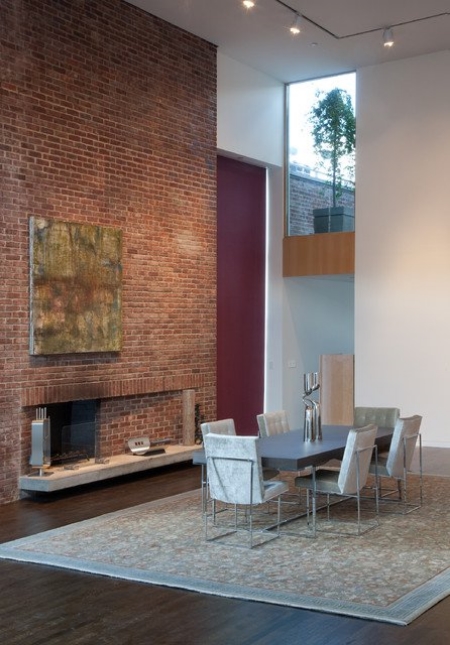 www.stylemotivation.com
Call Now: 519-503-7010
At Royal Masonry
At Royal Masonry, we pride ourselves on our ability to provide the best workmanship along with exceptional customer service. With take our work seriously, and with each of our jobs we take a professional approach, standing behind our work for every job we do. Contact us today!
Sources:
59 Cool Interiors With Exposed Brick Walls
Chicago Living Room Combines Industrial Touches
Brick and Stone Wall Ideas For a House's Interior
60 Elegant, Modern And Classy Interiors With Brick Walls Exposed