Backyard Entertainment Areas can expand your home's living area, and provide a great location for spending quality time with friends and family. Now that we are in the dead of winter it is time to plan the perfect outdoor area so it can be a reality come summer. Listed below are our 6 steps to creating a great backyard entertainment area. They include evaluating your outdoor space, determining your priorities, envisaging how it will look, finding a professional stone mason, carrying out the project, and enjoying your space. Following these steps can assist you as you create a great outdoor entertainment area for your property. Contact us now to discuss your ideas.
www.pinterest.com  from HGTV
1   Evaluate your Outdoor Space
Take a long hard look at your property before you make any plans for a backyard entertainment area. Factors to consider include:
The size of your property – if your property is small you may have to scale back accordingly
The shape of your property – not every property is a perfect rectangle, and this may affect your layout
The slope of your property – are there slopes? if so, you may need retaining walls
The proximity of your neighbors – privacy issues can affect your plans
Use these factors to help you decide which are the key features that would work best on your property.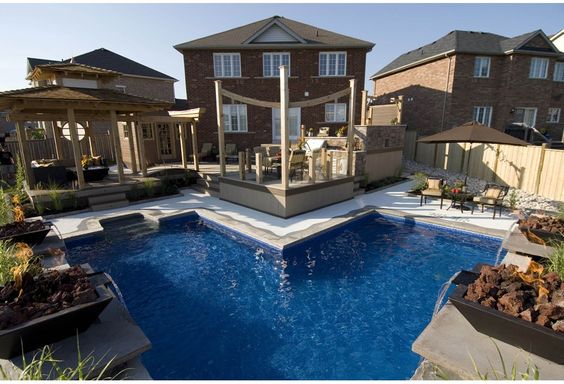 www.pinterest.com from hgtv.ca
2   Decide Your Priorities
Everyone has a budget. Use your budget to help you decide what features you should incorporate into your backyard entertainment area.
Common choices for a backyard entertainment area include:
A large patio – for all the guests you plan to have
An outdoor kitchen – to make outdoor meals easier to plan and prepare
A fire pit or bonfire – for those long, reflective summer evenings
Garden or retaining walls – to shape your yard or create interest
Walkways – to create flow from one area to another
Perhaps you can only choose one or two of the features at this point in time. If that is the case, consider completing your project in stages, or approach a bank for a loan.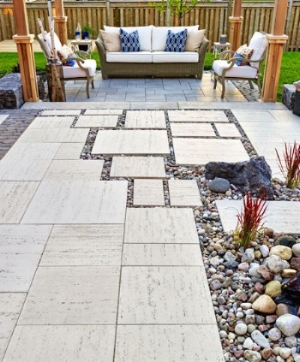 www.pinterest.com from House and Home
3   Envisage Your Ideal Backyard Entertainment Area
To assist you in deciding what are the key components that would work in your backyard entertainment area, read our post entitled, "How To Create A Great Backyard Entertainment Area." Try to envisage your backyard with the features that you want in place. Take measurements and draw rough sketches. If you are comfortable with computer software, find a good program like this one to help you plan your project.
www.homeepiphany.com
4   Find a Professional Stone Mason
Don't hire an amateur if you want the job done right the first time. Hire a professional stonemason. For more advice on this topic, read our post entitled, "How To Find Professional Stonemasons In Your Area."
5   Carry Out the Project
Dreams remain just that until action is taken. Contact the stonemason of your choice, get a quote and set a start date. Purchase the appliances that you require, whether built in or stand alone. Commit to seeing it through. At Royal Masonry, we know what it takes to turn dreams into reality.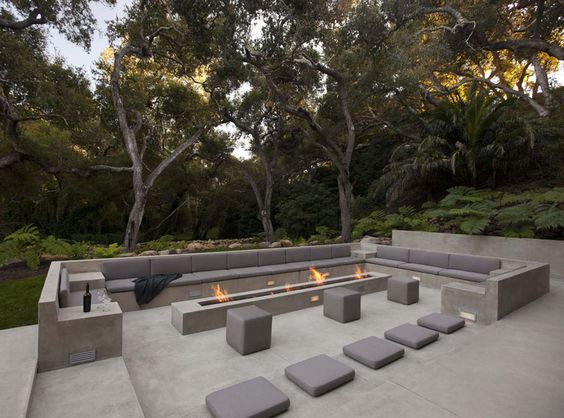 www.pinterest.com  from contemporist
6   Enjoy Your Space
Once you have completed your project it is time to enjoy your space. Enjoy buying the furniture to match your new space and your property. Don't forget to consider gazebos, fireplaces, planters, flowers, shrubs, and other accessories that will accent the space.
Finally, use your space to its fullest. Canadian summers are short, so invite over your friends and neighbors and enjoy your new backyard entertainment space to its fullest!
Royal Masonry Makes Sense
Royal Masonry makes sense as your choice of professional stonemasons. We have years of experience in the industry and have many satisfied customers in the Kitchener – Waterloo, Cambridge, and Guelph areas. Don't hesitate to contact us for advice on how to get started with your backyard entertainment project.