Commercial restoration projects can include a number of different building types including office buildings, plazas, shopping malls, warehouses, and heritage buildings. These types of projects should only be carried out by professionals who understand what is involved. We have years of experience in commercial restoration. At Royal Masonry, we carry out repairs on many types of buildings, and here we focus on the restoration and repair of commercial buildings. Contact us if you have a commercial project in mind.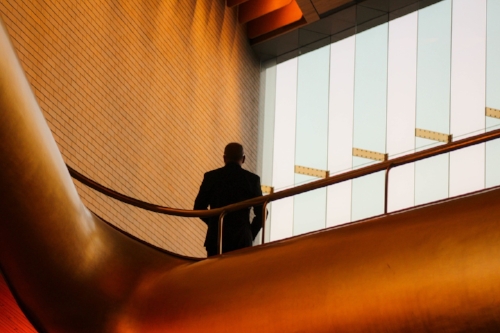 Office Buildings
Always choose an experienced professional to carry out repairs on office buildings. Usually, a landlord will be responsible for all structural repairs necessary to maintain an office building in good condition. A tenant will be responsible for general maintenance although within that of reasonable wear and tear. Office buildings can be constructed from concrete blocks, brick or even stone. All will require repairs and maintenance over time, especially repointing of the mortar between the joints of the bricks, blocks, or stone.
Plazas  & Shopping Malls
Plazas, like shopping malls, are usually owned by a corporation that leases out spaces to tenants. While plazas and shopping malls tend to be unglamorous box type buildings, they are usually designed and built with concrete and brick. This means that, over time, they require work. At Royal Masonry, we are trained to deal with all types of masonry projects, including those required for the upkeep of shopping malls and plazas.
Warehouse Renovations
Warehouses can experience a lot of wear and tear because they are frequently seen as purely functional buildings. However, repairs are still necessary to maintain the structure of these types of buildings. In addition, warehouses frequently need to renovate the structure to accommodate new tenants who wish to use the building differently or existing tenants who require changes to the space. Many of these buildings are primarily constructed with concrete blocks, with which we have many years of experience.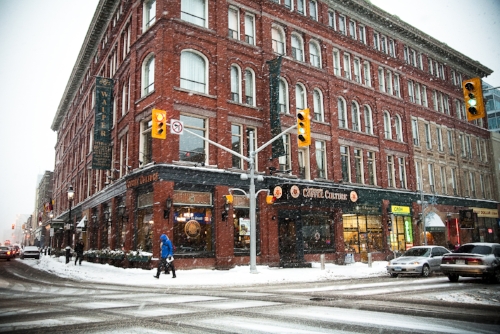 Heritage Buildings
Using an unprofessional or inexperienced contractor for a restoration project can severely damage heritage buildings. For example, a qualified stonemason knows the correct methods to use in repointing an older or heritage building. Improper techniques can severely scar masonry, leaving permanent damage.
Heritage buildings owners often prefer to leave some of the bare brickwork exposed for aesthetic purposes. In this type of situation, an experienced stone mason is required to ensure that the exposed brickwork is restored to its former glory.
Why Royal Masonry Is a Great Choice
Royal Masonry's mission is to always provide you with the best workmanship possible, making us an excellent choice for commercial restoration of your property. We have decades of experience in a wide variety of settings and projects, including commercial restoration.  As professional stonemasons, we are particularly focused on brick, stone, and concrete repairs. Repairs vary widely from project to project in the length of time required to carry them out. Contact the experts to experience the "Royal" treatment.