Bare brick walls can be an excellent choice for commercial renovations in offices or restaurants seeking to create an eye-catching, memorable space. When renovating an existing building, expose a brick wall or walls to create a contemporary space with a retro focus. Talk to our professional team of stonemasons for more ideas.
Home Office Design With Bare Brick Walls
Here's a unique and attractive home office design that features bare brick walls. Work alongside your partner in the comfort of this office with exposed brick walls that will inspire you throughout your working day! Contact us if you are considering this as an option in your home.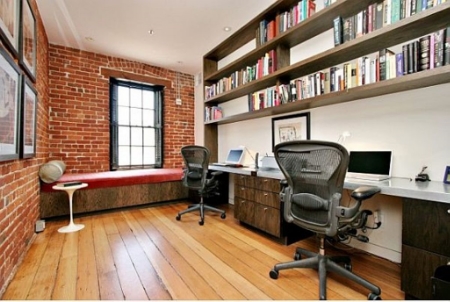 www.rilane.com
Office Wall: Bare Brick From Floor to Ceiling
Create a stunning business space with exposed brick from floor to ceiling. Surprise your clients with a blend of contemporary and traditional design, like this modern staircase running up the side of an exposed traditional brick wall. For expert advice on working with brick, contact us at Royal Masonry.
www.architectureartdesigns.com
Brick Bar
This NY restaurant and bar features an inspiring atmosphere created by blending brick, wood, and contemporary materials. With its bar-length exposed brick wall, this commercial restoration will be sure to be a talking point for those who take advantage of the welcoming surroundings.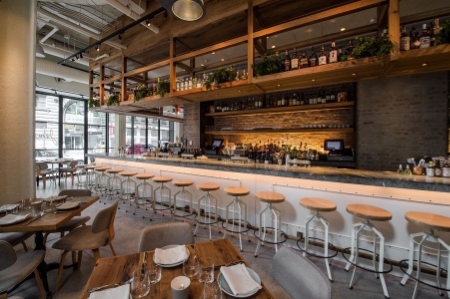 www.ny.curbed.com
Intimate Brick
For an intimate dining experience, customers will be sure to enjoy the warm appearance of this exposed brick wall. The cozy setting is highlighted by treated brick and the simple surroundings. Stonemasons such as our team of experts can assist you to create a wide variety of styles and designs for your restaurant.
www.ny.curbed.com
Google Your Brick
Maybe you can't "Google" your brick, nevertheless, this brick idea from Google's reception hall in their Georgia office might provide you with some ideas of your own. To stimulate your imagination, picture a brick reception desk in your office with your company name or logo prominently displayed. With decades of experience, we can help your dream become a reality.
www.snuut.com
The Royal Masonry Mission
Our mission is to provide you with the best quality workmanship at the right price. You can be certain that we will get the job done right the first time. Our professional approach and superior customer service means that you can relax in the knowledge that your project is in safe hands. With decades of experience, we are the stone masonry experts of choice in the Kitchener-Waterloo, Cambridge, and Guelph areas. Call us for more information.