Image courtesy of Pinterest originally pinned by thelittlehermitage.tumblr.com
Are you considering buying an older home? We have compiled 8 things that you should consider before attempting an older building restoration. These include the following questions: Are you prepared to live in an older home? Is it a Heritage Site? Do you have a budget for restoration? Have you got the right advice? Is there water damage? We will also advise you to start with the essential repairs, not to neglect the updates, and to embrace your home's quirkiness.
If you are purchasing an older home that requires masonry restoration, contact the professional stonemasons at Royal Masonry. We have proven years of experience in masonry restoration.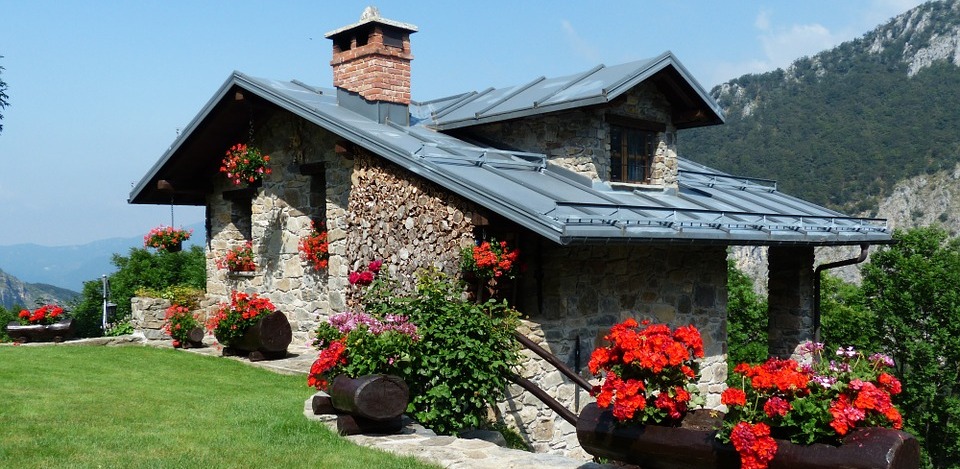 1. Are You Prepared To Actually Live In Your Older Home?
Many people love the look and the charm of buying an older, but they maybe aren't prepared to put up with the lack of comforts that may come with their purchase. You may have to settle for a drafty room in order to maintain the historic wavy glass that comes with it. If you don't mind simply putting on an extra sweater so that you can enjoy its original beauty then you are the type of person who can actually live in an older home and be satisfied with it.
2. Is The House a Heritage Site?
Check to see if the house that you are considering purchasing is a heritage home. If it is, there are special requirements that you will probably need to meet in order to carry out any restoration projects you have in mind. A Heritage home restoration is a bit more complicated than a regular home renovation. The Ontario Heritage Act requires the clerk of each municipality to keep a publicly accessible record of all heritage properties in their corresponding municipality. Contact your local municipality to see if your home has been designated.  If your home is designated in Kitchener then you can click here for an individually designated property or here for a heritage conservation district.
If it is on the list, then you will need to apply for a heritage permit in order to restore, renovate, repair, or disturb your home in any way. A permit is also necessary if you wish to put up or take down any building or structure currently on a designated heritage property. Click here to download a copy of the 2017 Heritage permit application form. Read our blog post entitled Heritage Restoration – What Is It And What Does It Involve? to learn about the guidelines around heritage restorations.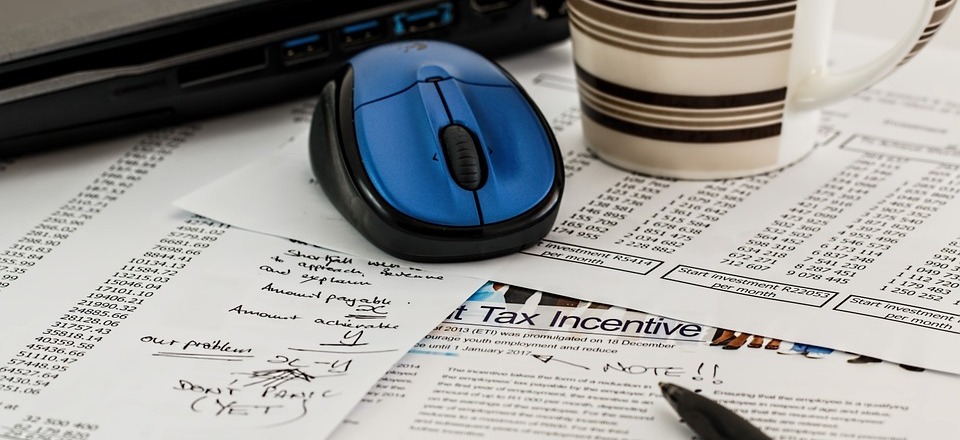 3. Do You Have A Budget For Restoration?
Almost every older home will need to have at least some updates and renovations. If your budget is limited you may wish to choose a smaller home that you can afford to restore properly. Don't skimp on materials. Your home is a long-term investment and a high-quality restoration will pay off financially over time, so purchase one that you can afford to renovate properly.
4. Have You Got The Right Advice?
There is a difference between a home inspector and a contractor who specializes in restorations. An inspector has general knowledge about what repairs will need to be done, however, they may not have specific knowledge about the preservation of older houses. Do research ahead of time to find a contractor you can trust and who knows about historic restorations and appreciates the difference between just ripping something out and starting over as opposed to actually restoring it to its original beauty. They will be better able to give you advice about what actually needs to be done and how much it will cost.  If the building you are considering buying has masonry that may need restoring, contact the masonry experts at Royal Masonry.
5. Is There Water Damage?
Water damage can be very serious. It can cause long-term problems such as dry rot and it is a breeding ground for bugs and molds. Check around the ceiling, floors, and windows for any signs of previous water damage. Be especially vigilant in the basement which is probably the most susceptible area where moisture can seep in and do damage.
6. Start With The Essentials – Roof, Windows, Masonry
Even though you may be tempted to start your restoration with the "pretty" things like re-doing the kitchen, resist that temptation and be practical. Make sure that your home is water tight so that no future damage occurs. Start with fixing the roof, windows, and masonry if needed – all of the places where water can get in and ruin your other renovations.
Take a look at any fireplaces and chimneys to see if the mortar around the stonework is missing and needs to be repaired. You can conduct a preliminary test by taking your finger and touching or tapping the mortar to see if it comes apart. If so, then you may need to have repointing done. You can read more about repointing in our blog post Steps to Take Before Repointing Your Stonework. If you do require repointing, contact the masonry experts at Royal Masonry.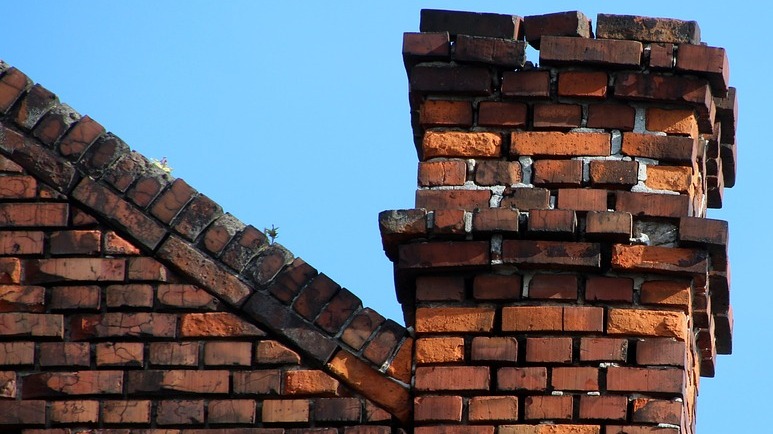 7. Updating Doesn't Have To Mean Sacrificing Detail
Updating the heating, cooling, and electrical systems of an older home does not mean that you will have to sacrifice all of the period details of the structure that you fell in love with. Even though these updates are usually the most expensive part of any renovation, technology today is such that you can perform these without having to rip everything out. According to curbed.com, these types of mechanical systems can be broken down into smaller units, called a split system which allows the upper floors to be fed from the attic and the lower floor from the basement.
8. Embracing The Quirkiness Of Your Home
Rather than thinking you have to "fix" all of the quirks of an older home, why not be prepared to embrace them? Instead of spending endless hours and money to level out uneven floors, simply incorporate them into your design. It may mean installing 15 cm baseboards in one part of the room and 20 cm ones in another. Look at your restoration as a creative opportunity and allow the beauty and charm of its quirky features to shine.
The following video discusses the pros and cons of buying an older home. The homeowner in the video talks about the process she went through before purchasing a Gothic Revival-style home built in 1854.
Turning Your Older Home Into A Wise Investment
Enterprising homeowners can spot the value in investing in an older home and turning its shortcomings into a  profit by clever renovations. A well-executed building restoration can significantly raise the appraised value of your home. Make sure that you hire the best contractors possible. Royal Masonry has built a strong reputation over the years for quality craftsmanship at affordable rates. Contact us today to find out how we can transform the stonework of your older home into a thing of beauty that will last.
Sources
Restoring a historic house: 7 tips and tricks before getting started
10 Things Nobody Tells You about Buying an Older Home
Buying an Old House? – Common Problems, Hidden Costs & Benefits