Commercial restoration is important in order to maintain property values and keep tenants satisfied. There are some common mistakes that are made, however, and here we look at a few of the more common ones. They include attempting projects alone, failing to acquire building permits, using the wrong materials, and failing to plan for the costs of maintenance and repair.  Contact the team at Royal Masonry if you are planning any commercial restoration projects in the near future.
1   Attempting A Project By Yourself
Unless you are a skilled professional, it is usually unwise to attempt anything other than minor building repairs by yourself. Don't overestimate your capabilities. Although you may save some money in the short term, trying to be a DIY landlord frequently means that repairs are poorly carried out and may cost you more in the long run. Consider the amount of time that it will take you to carry out the repairs and ask yourself if you can afford to ignore your regular responsibilities to fix an issue that a professional can carry out much more quickly.
2   Failing to Acquire The Necessary Permits
The average person is not usually familiar with the various building permits that are required to carry out repairs, additions, and various improvements. Building permits exist for safety reasons – for yourself and your tenants and guests. Don't ignore the need for Ontario building permits as it can become more expensive if you fail to acquire them. You may be fined, or you may have to correct renovations or restorations that do not meet the building code.   Better yet, if you unsure, hire professionals that know what is required.
3   Using The Wrong Materials
When it comes to restoring properties, professionals know what types of materials are required while amateurs may not. For example, when repointing or making brick and stone repairs it is best to hire a professional stonemason who is experienced at making the necessary repairs. Repointing is a specialized skill and failing to hire a professional may mean that the wrong mortar is used or some other critical error is made. This can be particularly costly if the property is an older or historical building.
4   Failing To Take Repair Costs Into Account
When purchasing an investment property, make sure that you take repair costs into account. Buyers frequently over-commit themselves and end up with repair costs that are more than they bargained for. Do some research before you buy a property. What are the average maintenance costs for the type of property that you are buying? Some sources recommend setting aside at least 2% of the property value for annual maintenance costs. However, this varies from property to property and large restoration or renovation projects can require considerably more. The cost of renovating an old factory compared with an old mansion house will be widely different. Ask your accountant for help in determining how much to budget for monthly maintenance, and choose wisely if planning to purchase a property in need of restoration.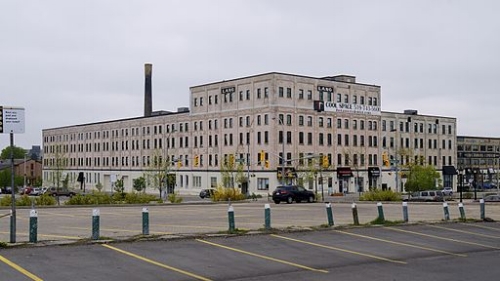 Why Royal Masonry Is a Great Choice
Royal Masonry's mission is to always provide you with the best workmanship possible, making us an excellent choice for commercial restoration of your property. We have decades of experience in a wide variety of settings and projects, including commercial restoration.  As professional stonemasons, we are particularly focused on brick, stone, and concrete repairs. The length of time required to carry out these repairs varies widely from project to project.  Contact the experts to experience the "Royal" treatment.
Sources:
Common Maintenance and Repair Mistakes Property Managers Make
6 Common Property Management Mistakes
6 Common Property Management Mistakes to Avoid
How Much Should a Landlord Allocate for Monthly Maintenance.