Hardscaping with flagstone is becoming a popular choice for home and business owners in Ontario as it is an attractive, durable and relatively inexpensive product. Here we describe hardscaping and provide some reasons that hardscaping with flagstone makes sense. Projects that use brick, concrete, and flagstone create attractive landscapes. Royal Masonry is renowned in the Kitchener – Waterloo, Cambridge, and Guelph areas for their exceptional hardscaping abilities. Contact us if you have a hardscaping project with flagstone in mind.
What is Hardscaping?
Most people understand what landscaping is – the shaping of a property to create a pleasing, functional, and appealing environment. Landscaping is primarily accomplished through the use of grasses, shrubs, flowering plants and trees. Hardscaping, however, refers to the use of stones, bricks, and concrete to shape the property. Often aspects of hardscaping are included in a well landscaped property.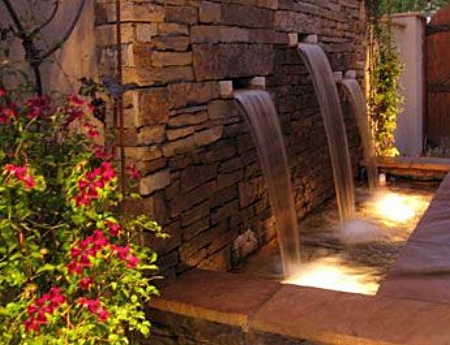 mhl2011.nextviewinc.com
Why Use Flagstone for Hardscaping Projects?
Flagstone is a popular choice for retaining walls, waterfalls, garden walls,  outdoor fireplaces, outdoor kitchens, bonfire pits, patios, walkways, and more. It has significant advantages. These include its visual appeal, adaptability, durability, relative ease of installation, and relatively low cost. Contact Royal Masonry if you are planning any project involving flagstone.
Farm Fresh Vintage Finds
Why Does Flagstone Work Well For Hardscaping Projects?
Flagstone is a natural product that is created when sedimentary layers of rock form and harden, under pressure, and often under water. The natural appearance allows it to blend in with most types of properties. The product is available in a wide variety of colours, depending on your location. Expect to pay a premium for stones that are not available in your area due to shipping expense.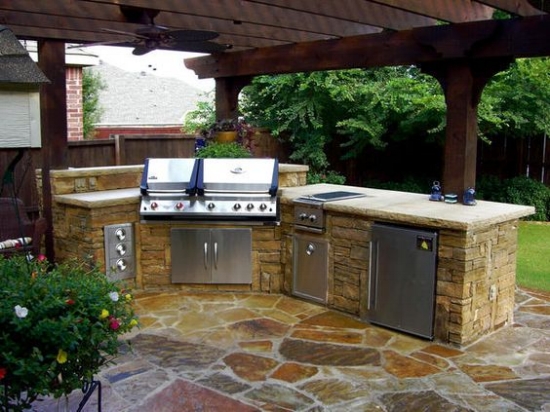 HGTV
What Does Royal Masonry Do?
We can  carry out brick, stone, and concrete work on your property and answer any questions you may have about masonry.  We have long held a commitment to superior customer service that ensures the best quality work is guaranteed, as we bring our professional approach to every job. Our professional stonemasons will  ensure you receive nothing less than a project completed to your satisfaction. Rest assured that we will not be satisfied until you are! We operate in the Kitchener- Waterloo area, so don't hesitate to contact us if you have any questions. Project completion times depend on the work requested.