As using our outdoor spaces becomes increasingly popular, we decided to write about the key elements to creating a great backyard entertainment area. Here we discuss a few of these including; patios, outdoor kitchens, fire pits, walls, and walkways. The right combination of these elements can all come together to create a great outdoor entertainment area for your property. Contact us now to discuss your ideas.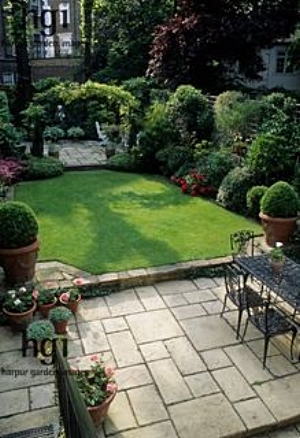 harpurgardenimages.thirdlight.com
Patios
The key to designing a great backyard entertainment area is to begin with a functional and attractive patio. The patio is where most of your time with your guests will be spent and it will be the focal point of your outdoor entertainment area, particularly if you adorn it with patio furniture. You can have an enjoyable entertainment area without any of the other items mentioned, but it would be very difficult to accomplish this without a patio. Patios can range in size, so keep in mind what ratio of space you wish to give over to your patio when designing a new one. If you build one too large, it will overwhelm the yard. If you build it too small, it will not be very functional. At Royal Masonry, we have years of experience in carrying out patio projects of all types.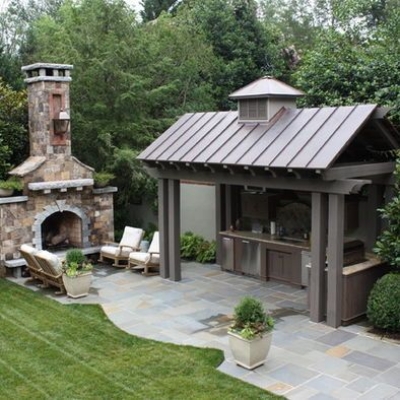 www.pinterest.com
Outdoor Kitchens
A well-designed outdoor kitchen can become the life-blood of your summer mealtime entertaining. Before choosing an outdoor kitchen design idea, consider what you require. Can you get by with a small outdoor kitchen if you only have an occasional few guests? Do you prefer to organize large parties and get your friends involved in meal preparation? If you do, you will require a more comprehensive layout. Whichever route you decide to go, we are able to assist you with the initial design through to the actual construction. Read our post entitled "5 Flagstone Outdoor Kitchen Design Ideas" to get your creative juices flowing.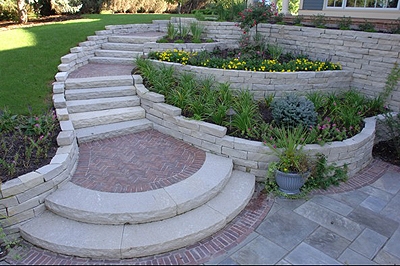 www.pinterest.com
Walls
Walls create divisions. These divisions can accomplish many purposes on your property. For example, they can create a sheltered area within your property, they can delineate a garden area, they can shape and contour sloping areas, and they can divide lawns from flower beds or vegetable patches.  In creating the ideal backyard entertainment area, you may wish to use walls to accomplish one or more of these tasks, allowing your guests to feel safe and welcome. Contact professional stone masons in order to get the walls that you want.
www.pinterest.com
Fire Pits
As the evening draws in, and the sun sets, a fire pit is a popular place to be. Although some homeowners decide to build their own fire pits, many prefer to have a professionally designed and built structure that blends and complements the rest of their outdoor entertainment area. Fire pits can be built from brick or stone and can be a great focal point for conversation, music, snacks, and laughter.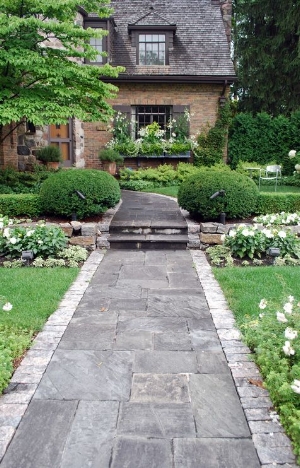 www.pinterest.com
Walkways
How do you negotiate your yard? You can either walk on the lawn, which may cause damage, or you can build a walkway or series of walkways. Walkways can be concrete, brick, or flagstone. All have their advantages and disadvantages, and the wise homeowner will consider these before choosing the materials that they think will work best for their particular circumstances. Entertaining is made easier with well designed walkways.
Royal Masonry and Outdoor Entertainment Areas
Over the years, our team has built many different types of structures, including outdoor entertainment areas. At Royal Masonry, our team of professional stonemasons provides the best workmanship possible while getting the job done right the first time. Top quality service is guaranteed and we bring our professional approach to every job. If you are looking for a unique and well-constructed backyard entertainment area, then rest assured that we will not be satisfied until you are! Prices will vary depending on what is requested. We operate in the Kitchener- Waterloo area, so don't hesitate to contact us if you have any questions regarding your specific requirements.