If you are not sure how to find  professional stonemasons in your area, read on. We will give you some tips for successfully finding reliable expert stonemasons. Contact us now if you have any brick, stone, or concrete  that requires work on your property.
Define Your Requirements
What exactly are you hoping to do? Is it a minor repair, major building project, or a historical restoration project? Do you have a project in mind but are unsure of what is required? While a simple repair to a small crack on a concrete patio could perhaps be carried out by a handyman, most brick, stone and concrete projects will require a professional. Some stonemasons only carry out specialised projects while others are prepared to take on a variety of projects.
Key Factors to Look For When Choosing a Stonemason
Some of the key factors that we believe you should be looking for when choosing a stonemason are listed below. Depending on your specific requirements you may rank their order of importance differently. These requirements should at least include:
Reliability
Quality
Value for money
Excellent customer service
Experience
How to Find a Professional Stonemason
Check with your friends or business contacts. Ask some direct questions. Did they complete the project on time? Were they professional in their project? Did they provide value for money? 
Carry out an internet search. Who are the active stonemasons in your area? Do they have a professional website? Do they have positive reviews?
Search the Yellow Pages. Do they have a listing on Yellow Pages? Is the listing professional or just a number? A trustworthy stonemason will have a detailed business listing.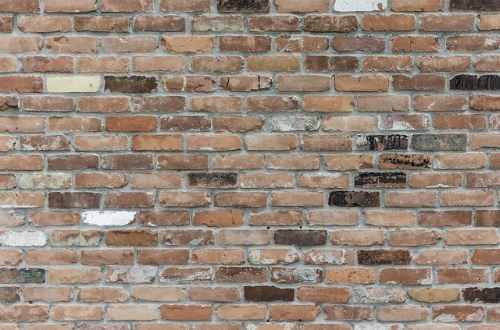 Choosing the Stonemason That Meets Your Needs
From the sources listed above, short list 2-3 potential candidates. Contact the candidates and ask them the following questions:
Do you have the necessary licenses?
How long have you been in business and how many years of experience do you have?
Do you have references I can check?
Are you fully insured for this type of project?
Will you provide a detailed estimate and written contract?
An experienced, reliable, and trustworthy stonemason will be able to answer all these questions in a satisfactory fashion. While the best price may also be the best choice, beware of simply choosing the lowest price. Weigh all the factors carefully before you make your choice.
What Does Royal Masonry Do?
We can answer your questions and carry out brick, stone, and concrete work on your property.  Royal Masonry's commitment to superior customer service ensures that nothing but the best quality service is guaranteed as we bring our professional approach to every job. Our professional stonemasons are ready to bring the best workmanship possible to your project. If you expect nothing less than a project completed to your satisfaction, then rest assured that we will not be satisfied until you are! We operate in the Kitchener- Waterloo area, so don't hesitate to contact us if you have any questions. Project completion times depend on the work requested.