If you are searching for masonry companies in Kitchener-Waterloo, Cambridge, and Guelph, then this post will help you to carry out a good search. We will look at how to search Google and Yellow Page, how to check with other contractors, and how to find out more with your network of friends and family. Then, we will cover what to do when choosing a contractor. Alternatively, you can simply contact us at Royal Masonry for your next masonry project.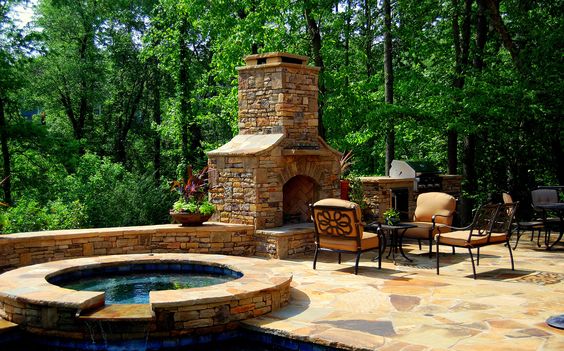 Step 1 – Finding A Masonry Company
In this step, we will provide you with some suggestions for finding a reputable masonry contractor in your area.
How To Search Google
Type the phrase "masonry contractor" in Google's search window. If you want a localized search, add the name of your city or town, or cities and names if you prefer a broader search. Google will then provide you with a list of possible candidates. It may also provide you with a list of Google reviews of the contractors. If so, you can examine the businesses one by one to see if they have favourable reviews. Here, for example, is Royal Masonry.
How To Search Yellow Pages
Go to www.canada411.ca. Choose the yellow search window on the right of the page. Enter the phrase "masonry contractor," and your preferred location. You will now be provided with a number of options for your area. For example, you can find Royal Masonry here.
Other Contractors
Other contractors that you trust can be a good source of information. Ask a contractor that you already know and trust. These could include your plumber, electrician, window installer, roofer, landscaper etc. They will usually provide you with a good suggestion as their own, personal reputation is important to them.
References From Family And Friends
Have any of your family members or friends used a masonry contractor in the past? Do you remember them having masonry work done on their property? Ask them if they were satisfied with the work done. Was the project completed on time? Did they do what they promised? Did they have a professional approach? Were their prices reasonable? Even if they have not had work done, they may have a friend or co-worker who can recommend someone.
Step 2 – When Choosing A Masonry Contractor
In this step we will examine how you should choose your masonry contractor by reviewing some important points and asking pertinent questions.
Website/Online Presence
Most reputable businesses these days have an online presence. An online presence demonstrates that the company is more than a man with a hammer! Does your candidate have a professional website? Does it describe the services they provide? Do they have contact information? Is their an online gallery with photos of some of the work they have completed?
Organize A Meeting
This is important. Ask to meet with someone from the masonry company. Don't simply make your decision based on a phone conversation, or by viewing a website. Ask to meet the person in charge.
Ask What Types Of Work They Have Experience In
Have they carried out tuck-pointing, laid flagstone, built retaining walls, or laid patio blocks? Make sure that they have experience carrying out the type of work that you require.
Askthe Company For References
Ask to see some references from satisfied customers. If they don't have any, it is a huge warning signal. Ask if they mind if you talk to the names they provide. Follow up by contacting those people.
Ask For Proof of Insurance and a Written Estimate
Who is liable if something goes seriously wrong? Ask for proof of insurance. A good contractor will be able to provide evidence. Make sure that you get a written estimate, detailing the work to be done, the materials to be used and a projected completion date.
Who Is Royal Masonry?
Royal Masonry is  a team of professional stonemasons in the Kitchener – Waterloo area. We pride ourselves on providing the best workmanship possible while always taking a professional approach. We believe in offering superior customer service and will carry out our work quickly, efficiently, and with a minimum of disruption to your daily routine. Call us today for a face to face appointment.