Royal Masonry is your masonry services expert in Kitchener, Waterloo, Cambridge, and Guelph for both commercial and personal needs. Whether you are doing a commercial restoration, a backyard project or a new commercial construction; or you need a retaining wall built or brickwork repointed; we can do the job professionally and at a reasonable rate. We even do specialty work like Heritage homes and masonry signs. Read on to find out more about the high quality services we can provide and then contact us today to get started on your next masonry project.
Masonry Services
Royal Masonry provides a wide range of masonry services such as commercial restoration, retaining walls, backyard projects, new commercial construction, repointing, and specialty work.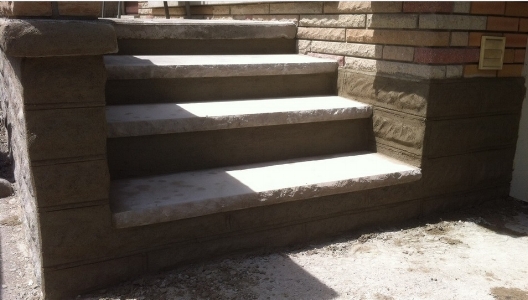 Commercial Restoration
If your business is considering a commercial restoration in the near future, come and talk to the professional stonemasons at Royal Masonry. We can help you with all types of repairs to stonework in walls, coverings over openings in windows and doors and cracks in walls.
We also do insurance claims. If you have a claim, come to us for a competitive quote. We will repair any damage with the highest degree of quality craftsmanship and restore your building to its original beauty.
In addition, we can install doors as well as masonry signs or plaques. And if any of the brickwork in your building requires repointing, we are able to repair it before any further and more costly damage occurs.
Retaining Walls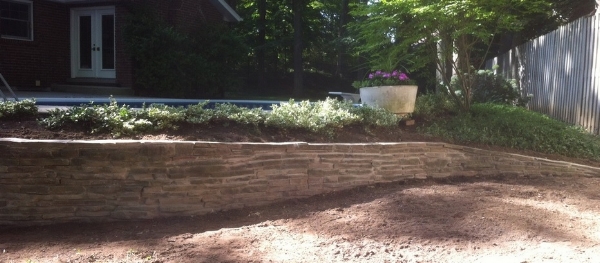 Retaining walls are very helpful and often a necessity on many sloped or graded properties. Since very few landscapes are perfectly flat, many people find it necessary to install a retaining wall to hold back soil from eroding away and to also make an uneven landscape more usable.
At Royal Masonry, we can build you a beautiful retaining wall out of either natural or man-made material depending on your preference and the look you are trying to achieve. A retaining wall can be a simple wall or it can also double as a planter, rockery or garden wall.
Backyard Projects
Are you thinking of improving the look of your backyard? Why not consider adding some beautiful stonework features. The natural beauty of stone blends perfectly in any outdoor setting. it is durable because it is made to withstand the elements.
The craftsman at Royal Masonry can design and install eye-catching rockeries, water fountains, wishing wells or ponds. Or maybe you would like something that is functional as well as a showpiece. Why not consider an outdoor fireplace, wood fire pit, natural gas fire pit, or a contained fireplace?
Royal Masonry can also construct driveways, walks, decks and poolsides using classic or intricate interlocking stone patterns. We are also experts at laying flagstone for gorgeous and inviting walkways, decks and stairways. You can even have us make your basic entranceway come to life with the addition of pillars or a marble inlaid wall. The choices are endless!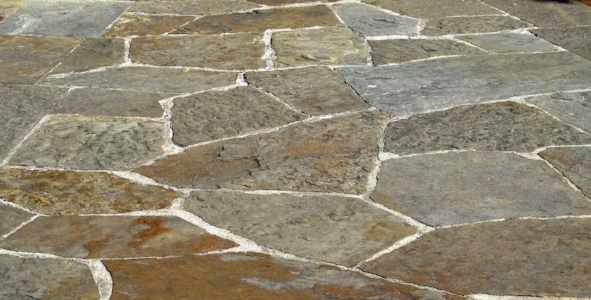 New Commercial Construction
Are you planning on beginning a new commercial construction project? Contact the stonework experts at Royal Masonry for all of your masonry requirements. Many restaurants and businesses are now including a bare stone wall as a unique and rustic design feature. Click here to see some wonderful examples of bare brick wall designs.
We can also greatly improve the look of your windows and entranceways by creating attractive and artistic brickwork patterns around them. Or, have you considered installing an outdoor oven or BBQ? Royal Masonry can work on any type of commercial construction from restaurants to strip plazas, offices to retail outlets.
Repointing
If your brickwork is 25 years or older, you may need to consider having it repointed. The bricks themselves are probably still in good shape. However, the mortar surrounding the bricks usually begins to deteriorate after 25 years. It is important to replace the mortar as soon as you notice signs of deterioration so that the actual bricks will not be affected, as that would mean a much costlier repair. If, however, if your bricks have become damaged as well, we can also replace them. Learn more about repointing here.

Specialty Work
The professionals at Royal Masonry also do specialty work such as the restoration of heritage homes. If you own or are interested in purchasing a heritage home that needs some restoration work, talk to the experts at Royal Masonry.
In addition, Royal Masonry specializes in many types of decorative masonry projects. If you would like a custom masonry sign or a unique flagstone patio or walkway installed, contact us! We can sit down with you, listen to your vision and ideas for your project, and help turn it into a reality.
For Masonry Service, Contact Royal Masonry
The team at Royal Masonry has successfully and beautifully completed numerous masonry projects throughout the Kitchener-Waterloo over the years. We've built a solid reputation for superior customer service and the highest quality craftsmanship. At Royal Masonry, we care about our customers and we take the time to listen to what they want and incorporate their ideas into our designs. We won't be totally satisfied until you, the customer, are totally satisfied with our work. That's why you can trust Royal Masonry with any masonry service you require. Contact us today, to find out for yourself why our customers highly recommend us to their friends and family.