What are the most important steps to take before repointing your stonework? Our team has a wealth of experience to share in this post. Read on for some important information about repointing. Contact us at Royal Masonry for any further advice, or to begin a repointing project on your property.
Examine Your Property
Any property of brick construction will eventually need repointing. A brief examination of your property will help you determine whether your structure has reached that point. All it takes is a few minutes to walk around and carry out a visual inspection. Difficult to reach areas may require the use of a ladder. Read on to learn how to determine when repairs are needed.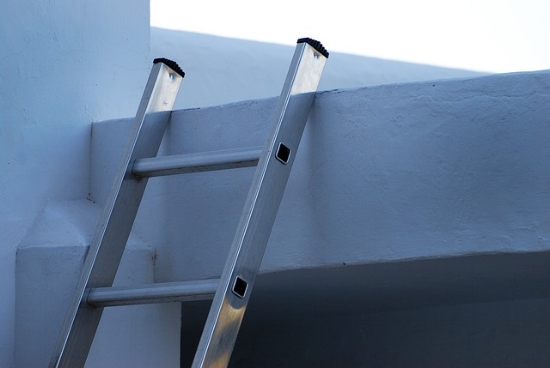 Determine Whether Repairs Are Needed
Brickwork that is exposed to the elements experiences the rigors of Canadian winters and eventual damage to the mortar that holds the bricks together. As the mortar becomes wet it can shrink and expand as the temperature fluctuates, causing the mortar to crack and disintegrate. This weakens the bond between the bricks, and if left untreated, will cause damage to the bricks themselves, also allowing moisture to pass behind the bricks and causing internal damage that is difficult to see.
If you see mortar that is in a deteriorating condition, it is time to act – before water can pass behind the wall and damage the interior of the property. Failing to act will only lead to more extensive and expensive repairs down the road.
Choosing A Stone Mason
Finding a reliable stone mason does not need to be difficult. Ask your friends for referrals. Often those who have previously used a reputable stone mason will be happy to provide you with a reference. Alternatively, type "repointing Kitchener – Waterloo" into the Google search bar and explore the options that request brings up. Search Canada 411 for a similar result. We don't recommend hiring a handyman as, although he may be less expensive in the short run, repointing is a specialized skill that requires experience and training in order to be done well.
Some property owners try to cut corners and hire a handyman for a repointing job. However, given the value of the property and the extra expenses that can be incurred when an amateur is hired and makes mistakes, we recommend always choosing a professional.
Getting Estimates
Choose two or three potential stone masons and ask for a written estimate. A professional stone mason will always be prepared to give one. Ask your candidates how long they anticipate the job will take and what level of disruption it will cause to your daily routine. Don't automatically choose the lowest quote. Although it may be the best choice, a lower quote often means a lower quality of service.
Checking The Work Is Completed According To The Contract
Keep up to date with the progress of the project. Unexpected problems can crop up and you need to be available to make decisions. Make sure that the stone mason knows you are interested in the development of the project and available to answer questions. Do a visual inspection of the work when completed, and before paying the bill to prevent any errors, misunderstandings, or confusion about the payment.
Repointing By Royal Masonry
Professional stonemasons provide the best workmanship possible, and our team accomplishes this by bringing a professional approach to every job. We cover the Kitchener – Waterloo, Cambridge, and Guelph areas, and are committed to delivering customer service that is superior to our competition. With decades of  experience in repointing, we consistently carry out our work efficiently, quickly, and with a minimum of disruption to your home or business. Call us today for a face-to-face appointment.