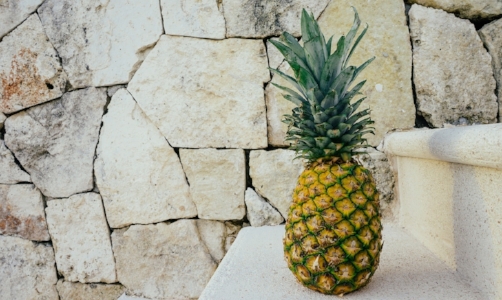 Do you have a project that requires the expertise of a stonemason and are you wondering who are the best masonry contractors in Southern Ontario? We have compiled a list of the top 5 masonry service providers in Southern Ontario and have outlined what makes them the best. Our number one choice is Royal Masonry. If you are located in the Kitchener-Waterloo area and are looking for an expert stonemason for a specific stone or brick project, contact the master craftsmen at Royal Masonry.
Royal Masonry: Kitchener-Waterloo
Royal Masonry is a team of professional stonemasons dedicated to providing the best workmanship possible while getting the job done right the first time. We believe in providing you with the royal treatment! We guarantee the highest quality service combined with a professional approach to every job. We will not be satisfied until you are completely satisfied.
Royal Masonry has operated in the Kitchener-Waterloo region for many years and has built up a great relationship with our customers. In all of our work, we pride ourselves on great workmanship and customer service.
Royal Masonry's seasoned stonemasons are capable of expertly carrying out any type of masonry project including new commercial property construction and commercial restoration projects. In addition, we build and repair retaining walls, garden walls, patios, outdoor masonry projects, and many types of specialty projects. We can work with brick, flagstone, concrete, paving stones, concrete blocks, and more. Contact us if you have a project in mind and we will provide you with a free estimate. All our work is guaranteed. Click here to see a gallery of our work.
Blackwell Masonry: Kitchener-Waterloo, Ontario Region
Blackwell Masonry has over 25 years of experience providing masonry services to the Kitchener-Waterloo region.  They offer high-quality workmanship as well as exceptional customer service. Some of the many masonry services they provide are parging, repair and restoration, landscape masonry. and chimney work. Click here to see a gallery of their work.  Established in 1987, they built our business by providing high-quality masonry services at competitive rates. 
Reece Masonry and Restoration: London, Ontario
Reece Masonry and Restoration is a London-based small business centered on masonry repair and restoration. The owner, Ted Reece, is originally from Kansas City. He moved to London following his marriage to a Londoner. He learned the trade of stone masonry from his father-in-law who was a highly respected Italian-born bricklayer. While developing his skills installing brick facades on new homes in the suburbs, he felt drawn to the art and challenge of masonry restoration. He is fully committed to serving his customers with the best quality workmanship and the highest level of respect. Click here to view a gallery of their work.
J & A Masonry and Construction: Hamilton, Ontario
The owner of J & A Masonry and Construction, Justin, has over 15 years of masonry experience. He worked his way up from learning the masonry trade employed by other companies to operating his own highly successful masonry company. J & A Masonry are committed to going above and beyond what is expected, ensuring each job and project is done right the first time, every time! They strongly believe that quality work builds a strong foundation for lifelong relationships with their customers. Click here to see a gallery of their work.
A & A Masonry: Toronto, Ontario
A&A Masonry has been serving the Toronto area since 2008. Their goal is to become the leading masonry, concrete, and waterproofing contractor and they are definitely on their way to achieving that goal due to their excellent customer service, work ethic, and extensive experience. They have done this by living up to their customers' expectations and ensuring that their crews treat the homes they are working on with respect and always do the job right. Click here to see a gallery of their work.
Summary
These were our top five choices for the best masonry contractors in Southern Ontario. If you are located in the Kitchener-Waterloo area and are looking for the best masonry contractor to help you with any type of stonework project, contact the experts at Royal Masonry. Royal Masonry's work is characterized by exceptional quality and superlative customer service. If you have any kind of masonry project in mind, we can do the job. Click here to contact us today.