Masonry is a trade which is regulated by the Ontario College of Trades and Apprenticeship Act, 2009. According to the Ontario College of Trades, "Qualified individuals may obtain a Certificate of Qualification, which confirms its holder has the skills, knowledge, and experience that meet industry standards of practice for the trade." A brick and stone mason builds and repairs walls, floors. arches, pavings, partitions, fireplaces, chimneys, smokestacks, and other structures.
In this post, we will look at the ancient trade of stone masonry and answer both of those questions and provide videos of actual stone masons at work. We also highlight one of Kitchener-Waterloo's top stone masonry companies, Royal Masonry, and show you examples of the excellent work that they do. Learning more about stone masonry will help you appreciate what a stone mason actually does and why it is important to use their services to build or repair structures made of brick or stone.  If you require the services of a stone mason, contact the highly skilled professionals at Royal Masonry.
Stone Masonry – What It Involves
The following video gives you a basic overview of some of the skills and tasks that stone masons perform, such as cutting and sawing, grinding and sanding, drilling, rough work, and dry walls.
This second video shows stone masons working on specific projects such as patios, curbs, sidewalks, and walls.
How Do You Become A Stone Mason?
To become a stone mason, you much complete an apprenticeship. The program consists of 4,880 hours of on-the-job experience and 720 hours of classroom training for a total of 5,600 hours. It will take approximately 3 years to complete. For a detailed explanation of the apprenticeship program, click here.
Once the apprenticeship is completed, the Ministry of Training, Colleges, and Universities will issue a Certificate of Apprenticeship. The candidate will then have to pass a certification examination and meet the College's registration requirements. At this point, the individual can apply to become certified and registered as a journeyperson in the trade.
What Does It Take To Learn Stone Masonry
Stone masonry is one of the world's oldest trades. It usually takes at least three years to train properly as a stone mason. In the following video, three individuals who want to learn this ancient craft are put through an intensive six-week training course to get a feel for the foundations of stone masonry. They are shown everything from the basics of quarrying their own stone to the more intricate task of carving. Watch the video and you will get a sense of how difficult and exacting this trade really is.
Examples of Royal Masonry's Work
Royal Masonry is a team of fully qualified and highly trained professional stone masons. The following is a sampling of some of their work. Click on the images below to open the full-sized pictures.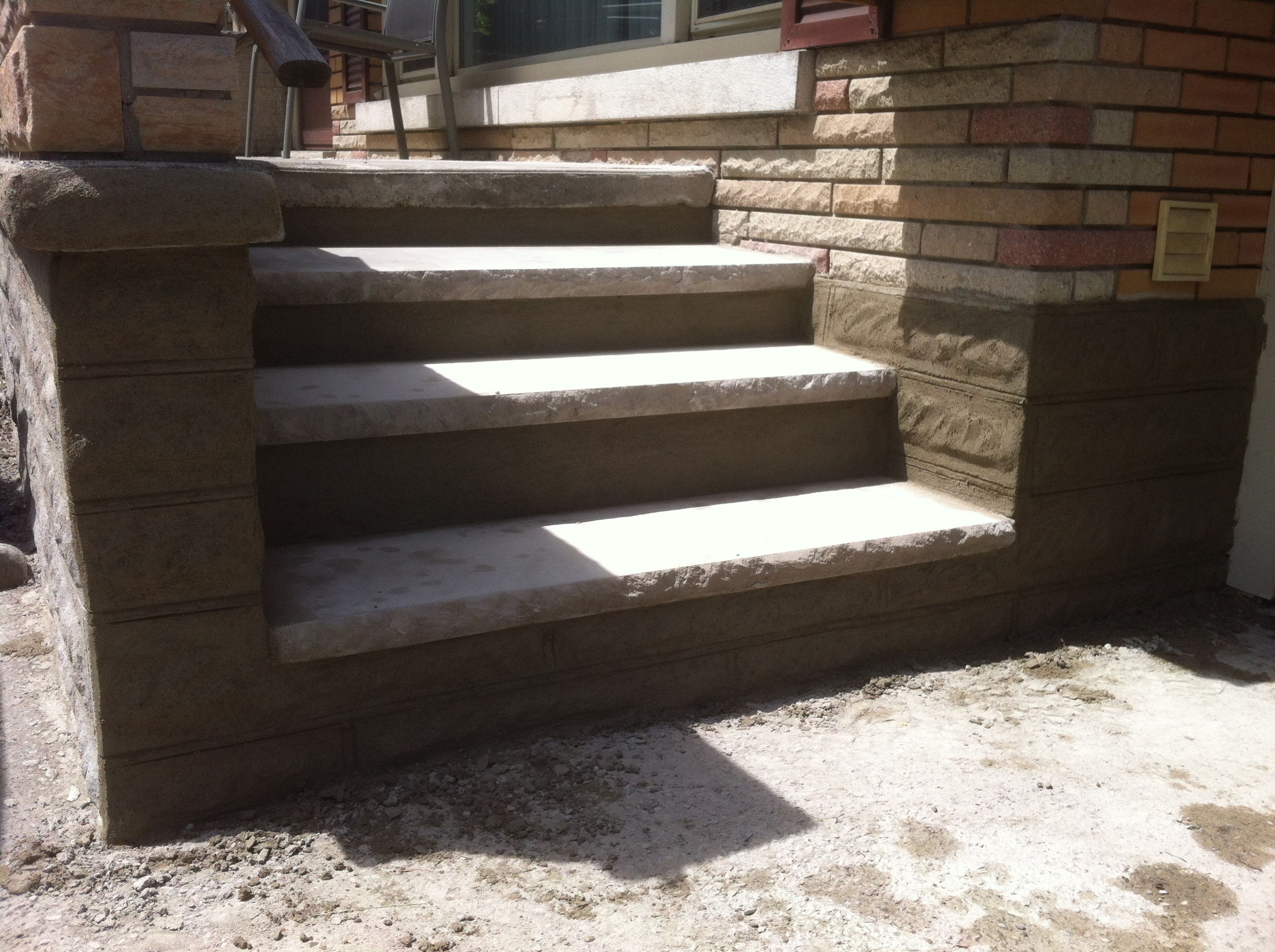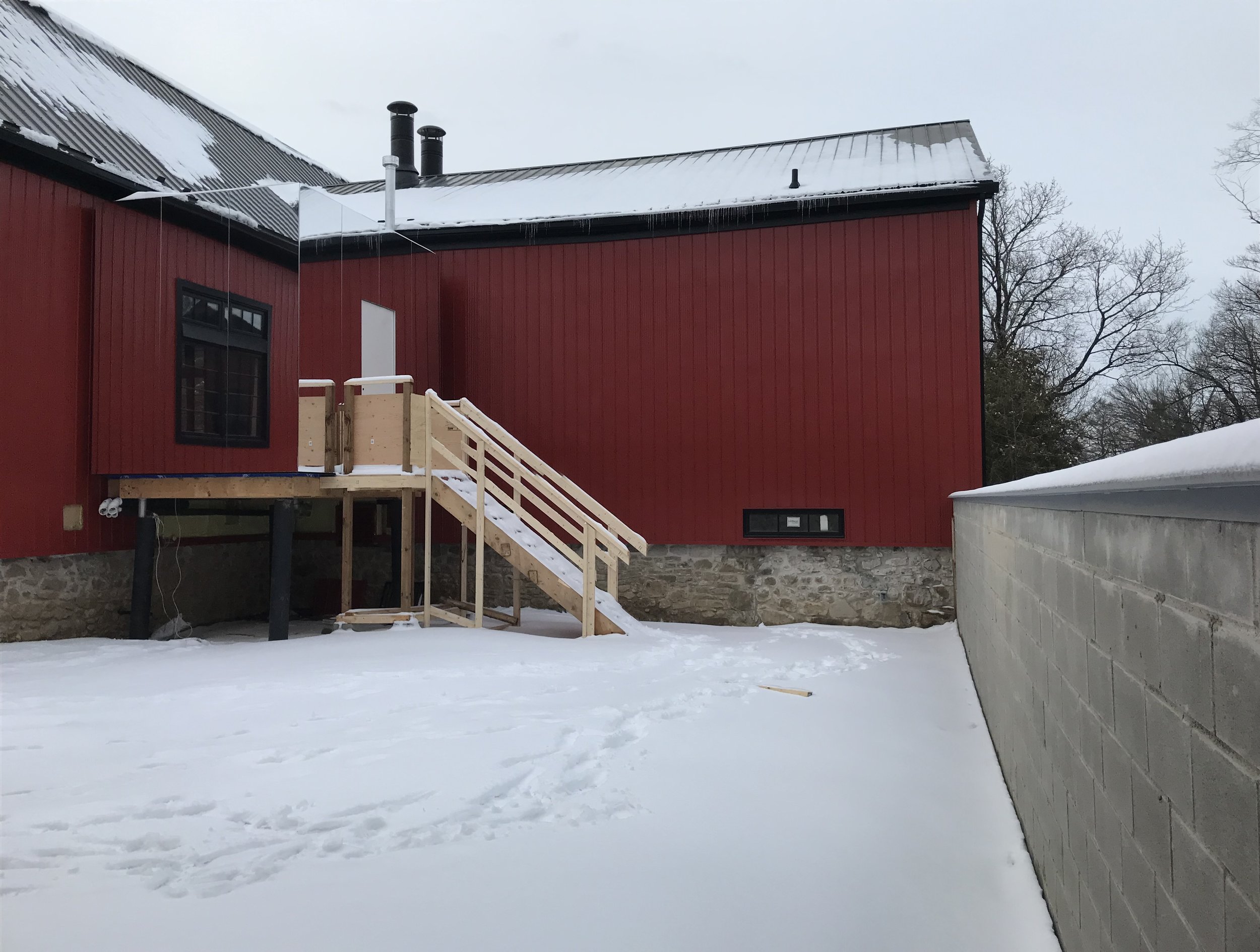 Why Choose Royal Masonry
Our professional stone masons have successfully completed numerous projects in the Kitchener-Waterloo, Cambridge, and Guelph areas over the years. We are well known for our exceptional quality workmanship and superlative customer service.  If you are planning on building a new patio, retaining wall, or any other stone feature; or if you have an existing wall that needs to be repaired and require the services of a stone mason, contact us today.
Sources
Brick and Stone Mason