Have you ever wondered what stonemasons do? In this post, we will take a look at the definition of a stonemason and consider some of the projects a modern stonemason works at on a daily basis. We will include commercial restoration, retaining walls, repointing, backyard projects, entranceways, and driveways. Call us if you have a project that requires a professional stonemason.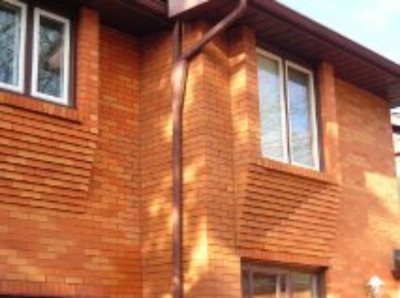 The simple Merriam Webster Online Dictionary definition is, " a person who cuts, prepares, and builds with stone." Sokanu also suggests a stonemason is somebody who shapes irregular stones into accurate shapes for building or decorating difference structures. It is an ancient craft that was carried out by Egyptians, Mayans, Chinese and many other peoples and cultures.
Today's stonemasons can include those involved in diverse projects like those who make replacement paving stones for historic properties like St. Paul's Cathedral in England.   However, many modern stonemasons carry out a number of specific tasks relating to property construction and restoration. Listed below are some of the key tasks you may expect a stonemason in your neighbourhood to be doing.
Commercial Restoration
Stonemasons often find work in commercial restoration projects. These can include historic buildings, but often include strip plazas, shopping malls, office buildings and other types of commercial properties. If you own a commercial property that requires restoration, contact a professional stonemason to ensure that the repairs are carried out expertly.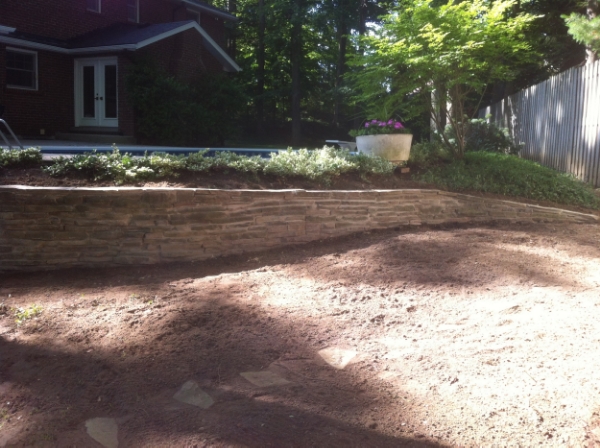 Retaining Walls
Retaining walls are designed to hold soil in place that would otherwise spread over a property. Anywhere there is a sloped yard or property, you are likely to find some form of retaining wall. Designing and building a retaining wall requires special skills, as there are numerous different kinds of walls that serve a variety of purposes. Always choose expert stonemasons to craft your retaining wall or major property damage and serious injuries can result.
Repointing
Brick lasts longer than mortar, so anywhere there is a brick or stone wall there is a potential need for repointing. Repointing is a special skill that involves removing the old, crumbling, deteriorating mortar from between the stones or brickwork, and replacing it with freshly applied mortar that matches the original as closely as possible. If you have a wall, chimney, building or other property that requires repointing, get the job done right the first time by contacting a professional stonemason.
Backyard Projects
Backyards these days are seen as extensions of indoor living spaces. Many homeowners desire patios, walkways, BBQ pits, ponds, fountains and more. Who designs and installs these desirable value-adding additions to properties? Enter the stonemason, who is knowledgeable and skilled in almost any type of backyard stone or brick construction you can think of. If you want the job done well, don't trust an amateur, hire a professional.
Entranceways
Many homeowners choose to add value to their homes by enhancing the entranceway to their property. A spectacular entranceway adds curb appeal and makes a great first impression. Stonemasons can help plan, create and install pathways, front steps, pillars and more, to help you make the neighbours jealous.
Interlocking Stone & Driveways
Many astute property owners are choosing interlocking stone, flagstones and other materials to help create durable, attractive, and functional driveways. Professional stonemasons are experts at this kind of work.
Royal Masonry
Royal Masonry consists of a team of professional stonemasons in the Kitchener – Waterloo area whose mission is to provide the best workmanship possible while getting the job done right the first time. We believe in providing you with the royal treatment! Most projects can be completed in a few days or even a few hours or less. Top quality service is guaranteed and we bring our professional approach to every job. If you are looking for satisfaction, then rest assured that we will not be satisfied until you are!
Sources:
Top 5 Renovation Tips to Improve the Value of Your Home
Everything You Need To Know About Finding A Stonemason