Homeowners who are planning to build face a choice as to which are better for garden walls – brick or stone? in this article, we will consider the differences between wooden fences and the brick and stone. We will explore some ideas in order to assist you in your decision.  If you are planning to improve the appearance and functionality of your outdoor space with a garden wall, contact the professionals.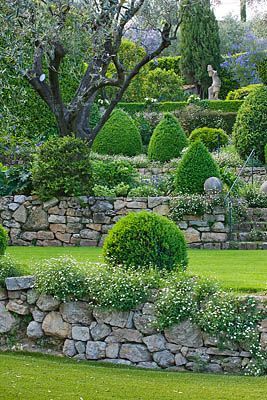 Brick and Stone Walls vs Wooden Fences
Both brick and stone walls are an excellent choice for someone who wishes to have a more durable structure than a wooden fence. Fences, although relatively inexpensive, require constant maintenance in the form of painting. Choose a wall if you are planning to build a structure that will last a lifetime.
In the section below we will compare Brick and Stone and see how they stack up against each other head to head.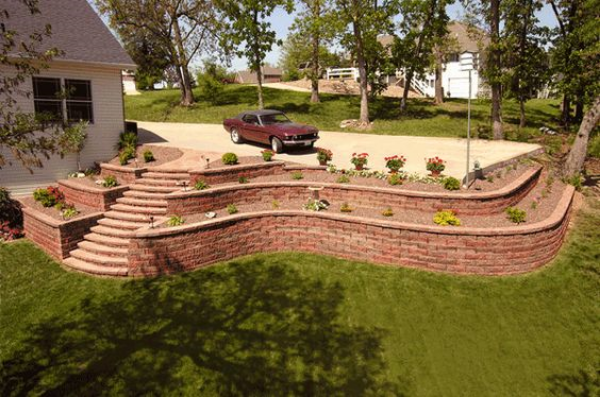 Price And Ease of Use
Generally speaking, brick is less expensive to use than stone. Specialty stone is particularly expensive. If your chief concern is keeping your costs down, go for brick. It is also easier to work with and requires less specialized skills than stone because of it's uniform shape.
Durability
Both stone and brick are extremely durable as construction materials. They are both excellent choices for the durability requirements of a garden wall. However, if you are looking to build something that will outlive you by a long stretch, stone is the better choice.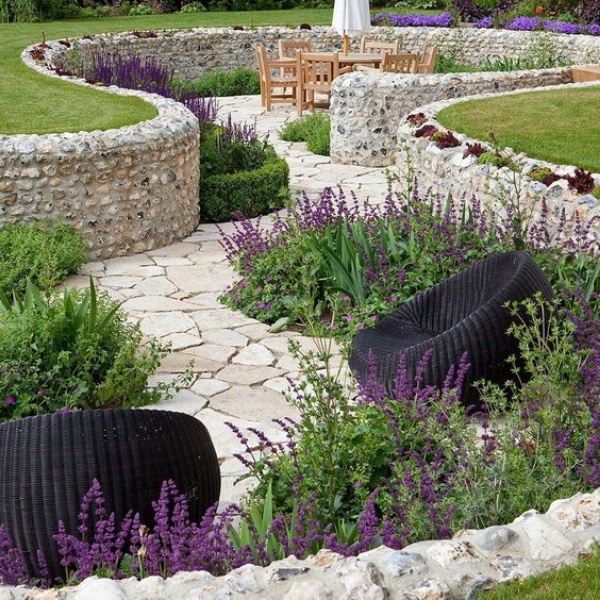 Flexibility
Brick is more flexible as a building material than stone. That is, brick can be used in many more varieties of structures than stone. A simple walk to the downtown area of your city will demonstrate that. The variety of shapes and styles of structures that are built of brick far outweighs that of stone. Despite this, stone does have the advantage of being used in unique patterns in ways that brick cannot. Stonemasons are particularly skilled in getting the most out of the stones that you may be using in your project.
Environmental Concerns
Both brick and stone have an environmental impact. Stone has been used as a building material since before recorded time. It is a natural product, but must be quarried before it can be used. While suitable stone may be available in your area, often stone travels many miles before it reaches its final destination.
As Brick is man-made, there is an entire manufacturing process that needs to take place before a brick can be laid in your wall. Brick uses as many resources as stone, and some of these resources will have to travel many miles before they reach the manufacturing plant.
Eye Appeal
Both brick and stone make attractive garden walls. If appearance is your primary concern, then you should go with whichever you find more appealing. Stone Is probably more widely appealing to the eye than brickwork, but that is subjective. If you are looking for ideas, consider using Pinterest as a source.
Conclusion
Ultimately, the decision about whether to use brick or stone depends on the homeowner. Both materials have timeless appeal and, in many cases, the decision might come down to personal preference. Brick is typically less expensive than stone, so if you're only concerned with cost that would be your best option. If you are unsure which material might best suit your project, contact us for a professional opinion.
Royal Masonry
Royal Masonry consists of a team of professional stonemasons and we are focused on our mission to provide the best workmanship possible. In addition, we believe in getting the job done right the first time. Top quality service is guaranteed and we bring our professional approach to every job. If you are looking for satisfaction, then rest assured that we will not be satisfied until you are! We operate in the Kitchener- Waterloo area, so don't hesitate to contact us if you are considering building a garden wall of any type.
Sources: