At Royal Masonry we offer the top repointing services in Kitchener & Waterloo. In this article we will provide a brief definition of repointing, then describe four key areas on a building that may need repointing: walls, chimneys, doorways and windows. Don't hesitate to contact usat Royal Masonry if your property requires repointing.
Repointing
Repointing is the process of replacing eroding and cracking mortar joints between bricks without which further deterioration can take place. This may lead to expensive repairs. Repointing is also known as pointing or tuckpointing. Repointing can be a long, time-consuming job. It is a specialized skill requiring knowledge, patience, and attention to detail. Read more about repointing here.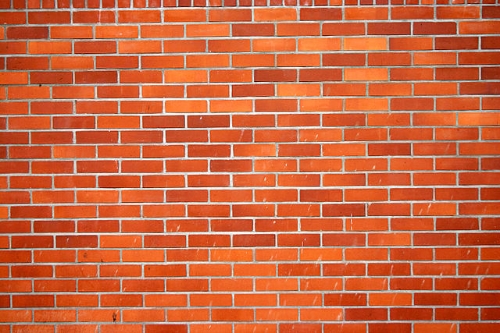 Walls
Brick walls are prized for their appearance, durability and ease of maintenance. However, with the passage of time, even brick walls can suffer due to the unrelenting northern climates. The constant fluctuations of temperature put brick walls under a lot of stress. Nowhere is this more evident than in the mortar between the bricks. Water can work its way into even the best mortar jobs, and when it freezes it expands, causing mortar to crack and break away. Skilled masons are experienced in using their repointing skills at repairing all types of brick walls.
Chimneys
Brick chimneys are an area where stonemasons frequently are called into action for repointing. Not only does the brickwork and mortar suffer from the ravages of water and ice, there is also the effect of the heated exhaust fumes exiting the fireplace via the chimney to contend with. In addition, chimney fires, even seemingly minor ones, can cause damage. If damaged mortar between chimney bricks is left exposed it can allow water to seep in, further exposing the material to the ravages of weather.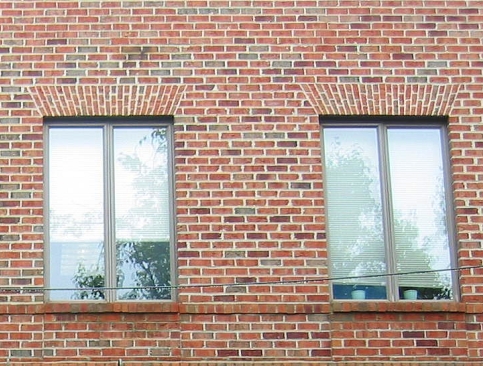 Windows
Experienced stonemasons know that the area directly below windows can be particularly stressful for mortar. Water can take longer to dry out immediately beneath windows, allowing the liquid to seep deeper into the mortar and potentially increase the damage caused in this area. Some homeowners try to save money by taking care of these repairs themselves. However, it is best to employ an expert repointer. Great care must be taken to use the correct mortar mix to create the strongest mortar joint, and provide a durable, consistent, waterproof barrier.
Doorways
Repointing is often required around doors as well as windows when replacements are installed. Frequently, the doors and windows are not an exact match for the existing space created by the removal of the old door or window. In addition, homeowners will often want to install a larger or smaller door, requiring more extensive renovations. Ensure that your investment is protected by hiring professional stonemasons to handle these types of repointing problems. Contact us at Royal Masonry if you are planning this type of renovation.
Why Choose Royal Masonry?
The Royal Masonry Team is a group of professional stonemasons operating in the Kitchener – Waterloo, Cambridge, and Guelph area. We pride ourselves on the best workmanship possible while always taking a professional approach. Royal Masonry believes in providing superior customer service. We always commit to carrying out our work quickly, efficiently, and with a minimum of disruption to your daily routine. Call us today for a face to face appointment.
Sources: